---
DELIVERY MANAGEMENT
SIMPLICITY IN DELIVERY
The HUBPOD Proof of Delivery system is engineered from the ground up to deliver a solution tailored to the needs of the transport industry in Australia.
---
REAL-TIME DATA
IMMEDIACY IN DELIVERY
The integrity of your data is essential, the HUBPOD Proof of Delivery system delivers flawless data-reliability.
EASE OF USE
EFFICIENCY IN DELIVERY
With decades of experience in delivering solutions to the transport industry in Australia and New Zealand, HUBPOD is a testament to our market longevity.
---
PURPOSE BUILT
ACCURACY IN DELIVERY
For over 30 years Hub Systems have been delivering solutions to the transport industry. HUBPOD is a direct result of this experience.
---
SPECIALIST SUPPORT
RELIABILITY IN DELIVERY
With many of Australia's most innovative minds in the HUBPOD team, you can assured of top level support and assistance.
HUBPOD helps business of all sizes process perfect Proof of Delivery. Reach and exceed your delivery targets today.
Combining over three decades of experience in transport technology systems with the power of new mobile technologies, HUBPOD provides one of the industries most streamlined and purpose built Proof of Delivery systems, giving you complete confidence in delivery.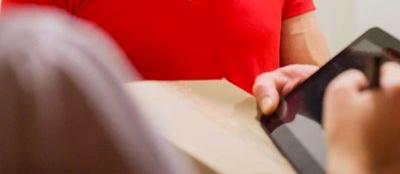 Transport Operators
HUBPOD is the perfect go-between Sign-on-Glass solution for Transport Operators and Regional Operators who may not utilise an existing POD system.
Major Retailers
HUBPOD provides Major Retailers an opportunity to interface efficiently and effectively with Transport Operators, utilising a shared Proof of Delivery system.
Fleet Vehicles
HUBPOD is available as fully-integrated add-on, providing Sign-on-Glass Proof of Delivery to systems which may lack this feature.
THREE DECADES
OF
EXPERIENCE
HUBPOD is an innovation of Hub Systems, the leader in solutions for the
transport industry. Call us today to discuss your Proof of Delivery options. Call +61 2 4355 7800.
---
---
OFFERING

RELIABILITY,

EFFICIENCY

AND MORE

Not all Proof of Delivery Systems are created equal. Call us today and talk to the experts. Call +61 2 4355 7800.
---
CALL US
CALL +61 2 4355 7800 TODAY
---
DISCUSS YOUR NEEDS
WE LEARN FROM YOU, YOU LEARN FROM US
Simply call us today to discuss how HUBPOD can assist in empowering your delivery network to enhance your business efficiencies.
---
INTEGRATE
ESTABLISH HUBPOD SYSTEM INTEGRATION
---
LAUNCH
ROLL OUT YOUR NEW PROOF OF DELIVERY SYSTEM WITH PRIDE
Get in touch.
Contact us today and discover why HUB Systems and HUBPOD are the leaders in Proof of Delivery systems in Australia.
Call +61 2 4355 7800 or complete the form below.
---